Survey Software Review: Snap – The Complete Survey Software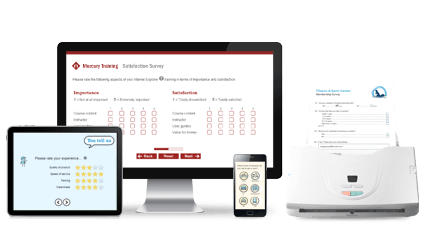 As you review survey software solutions available on the market, consider reviewing what sets Snap Survey Software apart from the competition. Find out what distinguishes our survey software and feedback management solutions from others.
Why do our customers choose Snap Survey Software as their solution to their survey software needs? Here's why: 
1.  Create Unique Survey Experiences: Do more than simply ask questions. With more advanced and flexible features than you'll find anywhere else, Snap Survey Software brings a customized and unique survey experience to each respondent, in any format: online, paper (including paper for scanning), mobile, and kiosk.  Some features include:
2.  Collect Replies Anytime, Anywhere: An automated, efficient and enjoyable survey experience for you and for survey respondents – online, on paper, and on any mobile device. Some features include:
Multi-format surveys (online, paper, mobile, kiosk), scan paper replies, email invites and reminders, automated alerts, access to respondent panels, and more. See all features
3.  Powerful Analysis and Reporting: Data analysis can be daunting, even for experienced researchers. Snap Survey Software includes innovative and powerful reporting and analysis tools that help you obtain the insight you need. Some features include:
4.  Security You Can Rely On: Snap Survey Software and systems are certified to the highest possible standards, so you can be sure your data is safe with us. Some features include:
5.  Support When You Need It: We know your survey project is important. That's why our friendly support teams are only a phone call away. Some features include:
Support by phone or email, face-to-face or online training, webinars, videos, worksheets, user forum, and more. See all features
Learn more about Snap Survey Software
Contact us to schedule a free live demo of Snap Survey Software and learn how to get started today creating your own surveys.