Schedule a Snap Survey Software Training in Edinburgh, Scotland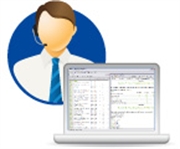 We are delighted to announce Snap Surveys UK we will be running courses in analysis, reporting, and online surveys at the Edinburgh, Scotland training center starting in September.
To reserve your place, call Lynne at 01454 280820 or email training@snapsurveys.com.
Not in Scotland? No problem. Snap Surveys offers many convenient online training opportunities, as well as training at any of our locations. Whether you are new to Snap Survey Software or an advanced user, we have training opportunities that will meet your needs. Training courses are offered in sessions scheduled at your request, on a day and time that is convenient for you or your team. Training topics include: 
Introduction to Snap 11 Survey Software
Snap Survey Software for Paper Surveys and Scanning
Snap Survey Software for Online Surveys
Snap Survey Software for Mobile Surveys (and/or Kiosk Surveys)
Snap WebHost – Online survey distribution and management
Snap Analysis and Reporting
Don't see a topic that fits your exact needs? Contact us to discuss a customized training.
We offer in-house trainings at any of our office locations, including London, UK, Bristol, UK, and Portsmouth, NH, US. Additionally, we offer onsite training for two or more individuals at your location.
Contact use today to discuss your survey software training requirements.
>> UK Training or contact us directly at training@snapsurveys.com
>> US Training or contact us directly at UStraining@snapsurveys.com