Please join us on Wednesday, March 7th for a Free Webinar!
Webinar topic: Learn more about AttachIt file attachments in Snap WebHost
Wednesday, March 7, 2012 at 3:00 PM GMT / 10:00 AM US Eastern
Find out more and register today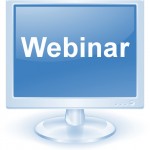 In this free 15 minute webinar, Snap Surveys' Training Consultant Marc Ellison will demonstrate the new AttachIt feature. He will walk viewers through the process of setting up questions in a Snap WebHost online survey,  which enable respondents or interviewers to upload files including images and documents as part of a question response – a new advanced online survey software function.
Here are just a few of the many examples of how you could use the AttachIt feature:
In tenant surveys to upload images of repairs needed or completed
By planning departments for uploading plans
By human resources departments for uploading resumes and training assessments
In student assessments to upload writing samples
In online request forms for clients to upload project documents
Join us for 15 minutes to find out how easy it is to set-up and use the new AttachIt feature in Snap WebHost.
If you would like more information about AttachIt and Snap WebHost, Snap's online survey management and analysis system, click here (US customers, please contact your sales rep for more information and purchase options)
Find out more and register today
If you would like a more in-depth training from Snap Survey Software, you can join a scheduled Snap training course or we can tailor a special session for your organization. Click here to contact your sales representative today.