Join us for a FREE webinar this Thursday, July 11th on the topic of: Introducing enhanced analysis in Snap Survey Software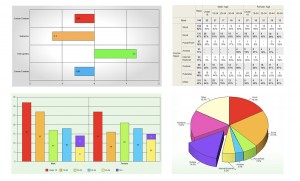 When: Thursday, July 11th
There are two sessions of this webinar on July 11th, for your convenience. You may choose which session you would like to attend.
First Session (UK):15:00 UK BST  (16:00 Europe / 10:00 AM US EDT)
Presenters: UK Snap Training Consultants Marc Ellison and Nathan Pritchard
Second Session (US): 1:00 PM US EDT / 12:00 PM CDT / 10:00 AM PST (18:00 UK BST)
Presenters: US Snap Training Consultants Jay Arbelo and Samantha Jewell
This webinar, Introducing enhanced analysis in Snap Survey Software, Part 1, is part of our Snap Summer Camp 2013 series, a series of free webinars taking place between June to September, 2013.
In this webinar, Snap training consultants will demonstrate enhanced reporting and analysis, which will be available in Snap 11 Survey Software. This webinar will look at how to use Reports within Snap which will enable you to quickly carry out a large amount of data analysis. Viewers will also learn more about the new word clouds feature.
In this webinar, viewers will learn about:
*New* auto reports. Snap Survey Software provides a range of reporting options which makes it easy for customers to deliver quick, robust top-line results.
New analysis templates
Creating word clouds
How to use cell referencing to pull survey data into reports automatically.
>> View the complete list of available webinars