Learn why Endicott College Research Center uses Snap WebHost installed on their own servers to administer and manage surveys.
More and more Snap Surveys customers are choosing the unique benefits of an in-house installation of Snap WebHost. We asked Michael Roberts, Research Operations Manager at Endicott College Research Center, about their current survey projects, and why their team preferred an in-house installation of Snap WebHost.
Background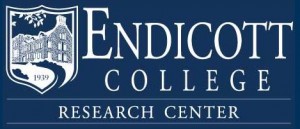 Endicott College Research Center uses Snap WebHost to administer Accreditation surveys for schools all over New England (secondary schools accredited by New England Association of Schools and Colleges (NEASC)) as well as all over the world (The NEASC Commission on International Education (CIE) and The Council of International Schools – (CIS)). They work in conjunction with these accreditation bodies to help these schools with the Self Study portion of their accreditation renewal report. Surveys are administered via Snap WebHost to every student, faculty member, staff member, and parent in the school community. They then collate the results from each response group into a cohesive report. 
Q&A
Why did you choose to install Snap Webhost on your own servers, rather than subscribing to our Webhost service?
"We wanted to be able to have the entire system in-house for full autonomy. Plus, we wanted to be able to use our own web domain for the survey links."
What effect has In-house Snap Webhost had on your organization?
"Since we run many surveys in locations all over the world, the time zone function is very helpful. But the best part is the ability to provide our clients with a custom login so they can view the survey completion progress of their response group themselves, and be able to generate a PDF report of their results."
Which Snap WebHost features do you like best?
"Snap WebHost has made a huge difference for us. Our old survey system was clunky and glitchy, and had severe limitations. With Snap WebHost, I am able to develop surveys in any format with almost endless possibilities, and we have great flexibility in how surveys are administered."
In a given academic year, Endicott surveys an average of 60 New England schools (average of 55,000 survey respondents) and 55 International schools (35,000 respondents). In addition, they use Snap WebHost to run all Endicott College undergraduate course evaluations, Career Center surveys, internship site supervisor evaluations, and graduate school online course evaluations. They have also worked with other institutions (Cambridge College, University of Maine at Augusta) to administer exit surveys for their graduating students.