Belgian Initiative, PT3, Using Snap Surveys to Measure Patient Satisfaction
PT3, a Belgian based initiative focused on satisfaction measurements in various areas of hospitals, has collaborated with the marketing division of NSF Euro Consultants to develop a solution to measure hospital satisfaction in an increasingly mobile-focused world.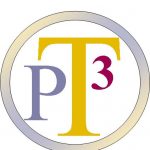 The program began as a pilot project in patient satisfaction in hospital emergency wards through the Flemish Association of Emergency Department Heads. Through this partnership, PT3 launched an initiative to proactively collect satisfaction feedback from patients. Currently, 5 hospitals are involved with this initiative and are now administering patient satisfaction surveys to measure and compare satisfaction ratios. As the project expands, PT3 expects more hospitals to come on board.
The program includes a set of 12 measurement surveys created using Snap Survey Software, a powerful solution to create advanced survey research projects, analysis, and reporting. The pre-set pack of surveys includes fully automated reports which can be rolled out immediately in each hospital, either as a service or as a package for hospitals who can administer mobile surveys on-the-go – in hospital wards using Snap Mobile Anywhere capability for mobile surveys. PT3 estimates that using these tools can save a hospital one half-time staff worker a year, enabling them to refocus their tasks on improvements instead of administrative burdens.
This entire program aligns with the VIP project of the Belgian Hospital sector (Flemish indicator project) where hospitals unite to report publicly on a standard set of qualitative performance indicators.
Website best viewed using Chrome for English translation.
To learn more about PT3, please visit their website at http://pt3.be/.