Access a new online tutorial that walks you through the features of Snap Mobile Anywhere for mobile interviewing
This new interactive tutorial will guide you through the entire process, from creating your first survey to collecting replies using the Snap Mobile Anywhere app. And best of all, it's a free resource just for you!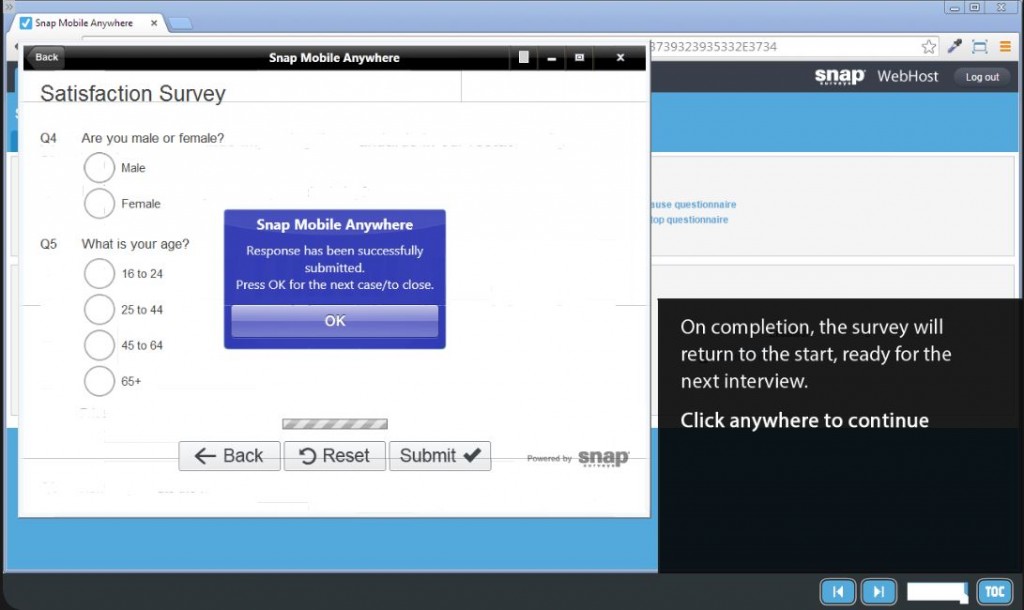 This tutorial will show you how to:
Create a survey for mobile devices and kiosks
Upload the survey to Snap WebHost for hosting and feedback management
Collect replies using the Snap Mobile Anywhere app
View a summary of survey results
Would you like to see more e-learning tutorials like this? We'd love to have your feedback. Please complete the following short survey.