The team at Snap Surveys is proud to announce the new look of SnapSurveys.com!
We've taken on a fresh new look. We hope you will find our new website engaging and easy to navigate. We've designed it to give visitors a more pleasing experience. Check out our new look at www.snapsurveys.com.
Learn about all of the new features of our Snap 11 Survey Software or browse through the many research services we offer, including questionnaire design assistance, data collection, analysis and reporting, and translation. Or, maybe you are interested in some of our solutions including Ready-to-Run Surveys or feedback solutions. You can even gather survey design inspiration by viewing our interactive sample surveys.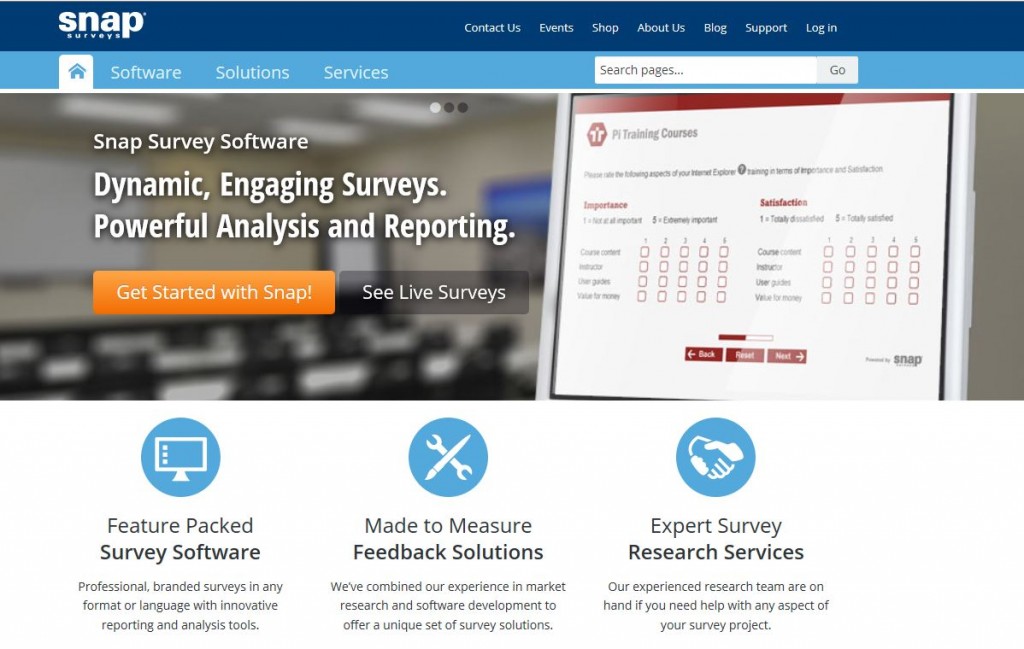 What do you think of our new website? Please leave a comment below or feel free to email us at info@snapsurveys.com with any questions.