Snap Surveys Research Services
Customers choose Snap Research Services because…
We have over 25 years of experience working on a wide range of public sector and business surveys. We are flexible, the teams in the UK and US can deliver complete projects for you or any part of a survey project – whatever you need to get results that will help your organization meet its goals.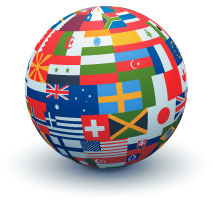 Translation Services
Snap Survey Software can handle all languages, European; Central Asian languages including Turkish, Japanese and Korean; Arabic and Hebrew; South Asian such as Urdu and Hindi; Chinese.
To help you get the most from your multi-language surveys we offer a comprehensive translation service.
Give us the questionnaires you want translated and we will supply back as Snap or other file formats as required.
We can design and translate multi-language questionnaires (single and multi-mode) for you and supply to you in Snap or other file formats as required.
Our research services team can set up and run complete multi-language, single and multi-mode surveys in any language for you.
If you would like an estimate for your questionnaire / survey, please call us on +44 (0)1454 280 810 or email translations@snapsurveys.com