A Thanksgiving thank you to all of our customers, worldwide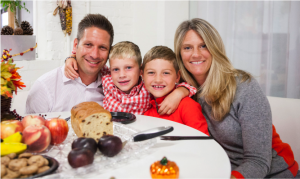 We know that not everyone celebrates Thanksgiving this week, but in the spirit of the beloved American holiday, we want to thank all of our Snap Survey Software customers, worldwide.
Whether this week is business as usual for you or spent around the dining room table with family and friends, we'd like to extend a heartfelt thank you from all of us at Snap Surveys.
In observation of Thanksgiving, our U.S. office will be closed on Thursday and Friday. We will reopen as usual on Monday, December 2nd.
As a reminder, Snap Survey Software customers have free access to a wealth of resources, including: videos, guides, worksheets, tips, tutorials, and more. We hope you take advantage of these excellent resources. » Explore and learn more
Happy Thanksgiving to all!