We welcome you to join us for a free webinar on questionnaire design hints and tips
Please join us, tomorrow, Thursday, March 20th as UK Training Consultant Marc Ellison will run one of our popular free hints and tips webinars.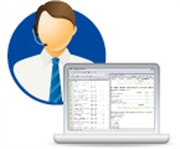 Webinar title: Questionnaire design in Snap: hints and tips
When: Thursday, March 20th, 2014
Time: 15:00 GMT UK | 16:00 Europe | 11:00 AM US EDT | 10:00 AM US CDT | 9:00 AM US MDT | 8:00 AM US PDT
Marc will be covering design questions that surfaced during our recent customer satisfaction survey. Marc will also demonstrate some of the clever design techniques that we used in our recent "Big Quiz" plus more.
If you'd like to see a particular aspect of questionnaire design covered in this webinar, we welcome you to email us and we'll do our best to fit in your topic.