Use Online Survey Software to Create Multi-language Surveys
As globalization continues to develop, it is quickly becoming more important for organizations that conduct business internationally to have the ability to capture feedback from customers, clients, and stakeholders across numerous geographical regions.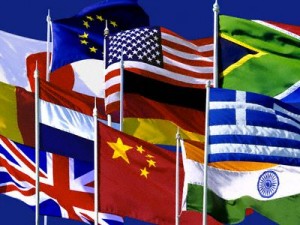 The English language has established itself as the world's most dominate language in international business; however, it is only natural to those whose indigenous language is English. Many times, businesses presume that communicating internationally via the English language is always the best solution.
When collecting feedback across a diverse selection of regions, it is best to choose a more advanced online survey software solution that offers multi-language capabilities. Some online survey software solutions come complete with question libraries with previously developed questions, such as Snap Survey Software. The question libraries have questions available in various topics, in all languages. 
Multi-language Online Survey Resources
See how to create multi-language surveys using Snap Survey Software. This example explores Snap Surveys' available question libraries. Video: Multi-language Surveys
Learn how to create a dual-language questionnaire. Worksheet: Creating a new language edition of your question
Learn how to translate your survey. Worksheet: Translating your Snap survey
Do you need a survey translated? Snap Surveys' Research Services provides translation services. Translation Services