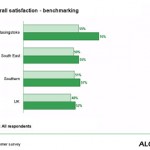 No problem! If you missed Snap Surveys' Nathan Pritchard, Snap Training Consultant, and Ed Hockey, Senior Research Manager, at the live January 24th webinar on Smart Reporting, you can catch the recorded version now!
Find out what was discussed and learn more about Smart Reporting options using Snap Survey Software and research services. Any type of analysis available in Snap Survey Software can be incorporated into a Smart Report – tables, charts, and listings of open-ended comments. Smart Reporting from Snap Surveys speeds up report production and makes much more of your survey data, including benchmarking and diagnostic reporting. The Snap Surveys Research Services team can set-up and manage a complete Smart Reporting project for you, or you can take the reporting we create for you to use in-house, and run on Snap Survey Software yourself.
View: Webinar: Smart Reporting
Snap Survey Software users, view some additional resources.
Worksheets