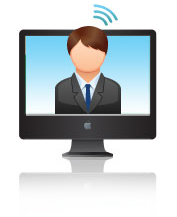 We invite you to join us tomorrow, Tuesday, August 7th, 2012 for 2 free survey software webinars - part of our free Snap Summer Camp 2012 webinar series running from June 14 – September 12, 2012.
Webinar 1: How customer experience can drive your organization
Tuesday, August 7, 2012
2:00 – 2:45 PM UK / 9:00 AM – 9:45 AM US EST
This free Snap Surveys webinar will feature Oakleigh Wood, a customer insight expert from Customer Services Management, Ltd., discussing how customer experience can drive your organization as well as discuss how to use the results of customer experience surveys as a fundamental building block to influence change in the organization and externally. This will be an interesting discussion, and we'll be taking as many comments and Q&As as we can during this session.
Webinar 2: Create effective mobile surveys in Snap Survey Software
Tuesday, August 7, 2012
3:15 – 3:45 PM UK / 10:15 AM – 10:45 AM US EST
Snap Surveys training consultants will show viewers how some of the features in Snap Survey Software can add value and increase mobile survey usability, including Snap Mobile Anywhere, a mobile interviewing module, and recent developments for iPad and other mobile devices, which enable more cost effective field interviewing, including using an iPad as a kiosk option.
The full agenda for Snap Summer Camp 2012 is available now! We cover a range of topics from survey design to data analysis, as well as topic-specific subjects such as employee surveys and customer feedback surveys. Find out more and register to attend any number of our free Summer Camp webinars.
We welcome you to join us at Snap Summer Camp!